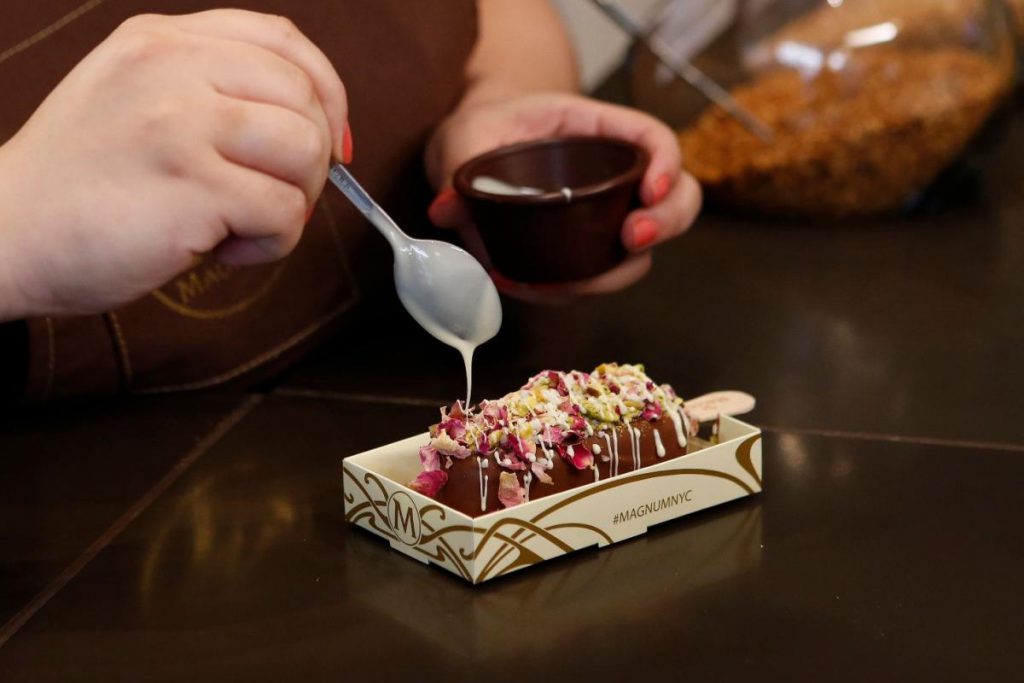 Make your own magnum
18.06.2019
On Tuesday 18th of June we celebrate the summer with ice creams!
You can customize your Magnum. Drizzle it, top it, set it, share it and love it.
What: Make your own Magnum
Where: In front of the Amerika building
When: Tuesday 18 June, from 11:30
Bring along your colleagues and celebrate summer together! But get there quickly, because when they're gone, they're gone.
Please note: there is a photographer present at this event. When you participate in this event, you give the organization permission to use these photos for communication purposes. If you have a problem with that, let us know via events@atlasarena.nl and we'll make sure you won't be photographed.