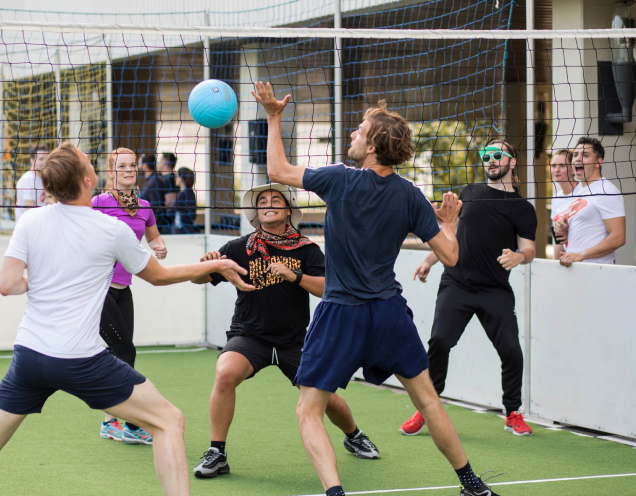 Sports event
11.07.2019
Will your company be the winner of the Sports Event this year?
What: volleyball tournament
Where: AAA Square
When: Thursday, 11 July
Time: 16:00 – 21:30
Sign up now with your colleagues. A team must have at least 4 persons. Mail their names and email addresses and team's name to events@atlasarena.nl. Absolute Taste will be serving up juicy burgers from the BBQ and Desperados buckets. You can also order these in advance. View the options here.
Don't you have any enthusiastic colleagues? Then join the Atlas ArenA team (mail to events@atlasarena.nl).
Please note: there is a photographer present at this event. When you participate in this event, you give the organization permission to use these photos for communication purposes. If you have a problem with that, let us know via events@atlasarena.nl and we'll make sure you won't be photographed.